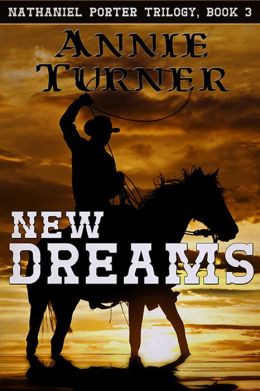 Genre: Western
Type of Short Story: Novelette
Summary: Book 3 of the Nathaniel Porter trilogy.

Nate Porter thinks his luck might have finally changed when a mysterious woman decides to buy some of his mustangs. In an effort to learn more about his beautiful benefactor Nate discovers that they have mutual acquaintances... none of them good. Nate realizes that he must face the demons of his past in order to save his future and the woman he loves.
Excerpt:
Consciousness slowly peeked into the dream. Nate squeezed his eyes shut and tried to capture just a few more moments with his wife. He missed her so much it hurt sometimes. And he hated the fact that she was becoming more and more of a foggy memory. He remembered the essence of her more than specific details.
Even more acute than missing his wife was an unending sense of loneliness. He had his friends with him to help run his ranch but he was still their boss. An invisible barrier always lay between them to maintain order. Nate hoped he was never put in the situation, but if he had to he would make decisions based on the good of his business. More than one livelihood was at stake.