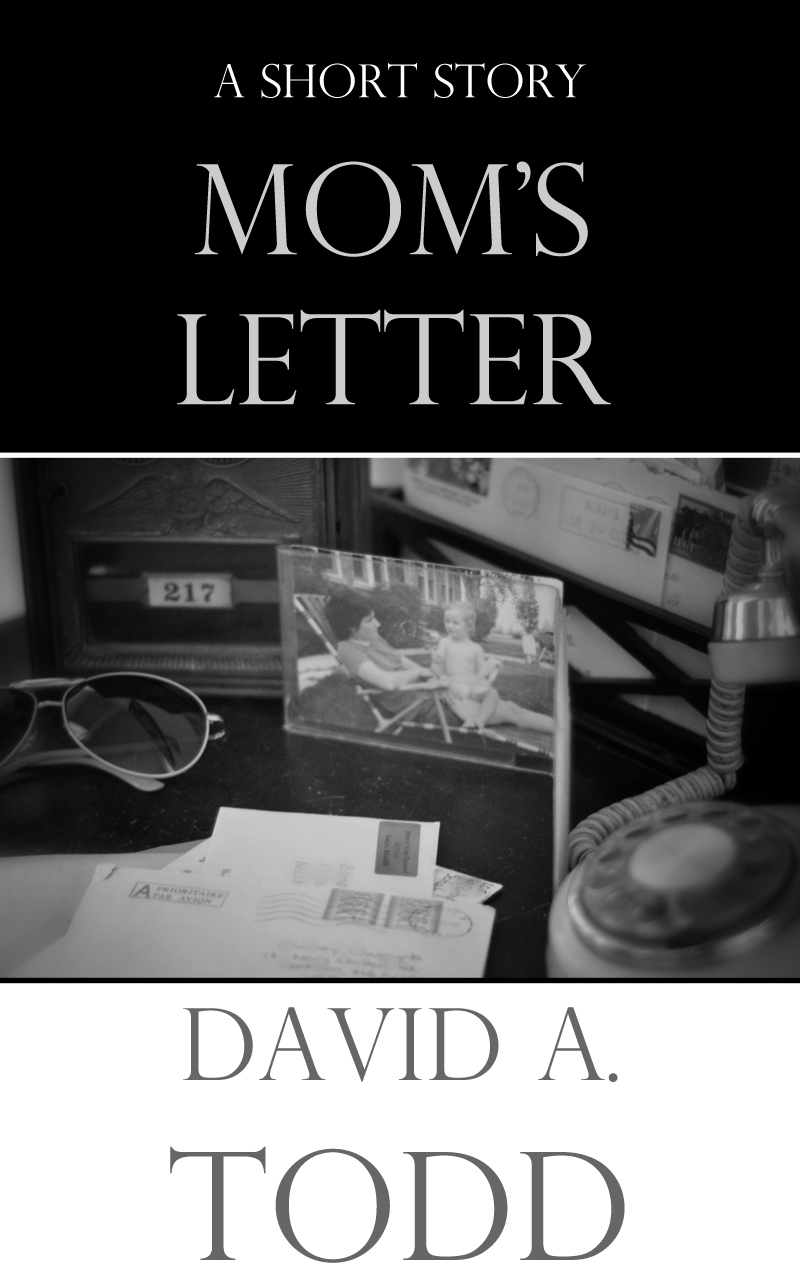 Genre: Mainstream Fiction
Type of Short Story: Short Story
Summary: Thirteen year old Danny Thompkins is at scout camp, waiting for his family to pick him up. They are very late. At last his dad and sister arrive, and on the drive home Danny learns his mother is in the hospital. At first he thinks nothing of this, as she spent a week in the hospital several times a year for kidney treatment. Then his dad says her illness is terminal, and she'll never leave the hospital. Danny re-reads a letter his mother wrote to him that week which he received at camp. Forty years later, the adult Daniel finds that letter, and a flood of memories come forth.
Excerpt:
"We can't wait any longer, Danny. We have to go on with the ceremony. The other boys and their families are anxious to get home." Scoutmaster Bob's voice was both firm and kind.
"It's okay, sir." Thirteen-year-old Danny Tompkins tried not to sound disappointed. He continued looking down the narrow camp road for a few more moments, and hoped an approaching vehicle was the old familiar Chevy station wagon with his parents, brother, and sister. When a pick-up truck topped the rise and pulled into the campsite across the road, Danny turned to join his fellow scouts.
It was Sunday afternoon. Two dozen scouts formed a semi-circle around the fire pit at Campsite Manitou….
…When the award ceremony was completed, the families spoke appreciatively to the scout leaders and left. Danny, Scoutmaster Bob, and his assistant waited another half-hour before the station wagon pulled up. Danny's father and sister quickly got out, leaving no one else in the car. His dad said a few words of apology to the scoutmaster. The footlocker loaded, they zoomed off in a trail of blue smoke before the scoutmaster could tell them about Danny's award.
"Where's Mom and Frankie?" Danny asked as soon as they were moving.
"I put your mother in the hospital this morning. Frankie is with your grandparents."
His dad offered nothing more and Danny asked no questions. He began to talk about the week at camp. He told of the nature hike, the five-mile hike with pack, his cooking merit badge, and his mile swim on the previous day. His dad and sister sat silently in front as he kept up a constant chatter. They came to Curtis Corners, and went straight instead of right.
"Why are we heading to the city? Aren't we going to Grandpa's and Grandma's?"
"I told you, Son, your mother is in the hospital. We're going straight there."
"But why don't we just stay—"
"Frankie and your grandparents are at our house," his dad interrupted.
"Oh. When's Mom getting out?"
His dad twisted his shoulders slightly to glance sideways at Danny in back, and said with an impassive face, "'Getting out?' You don't understand. She's not getting out this time."