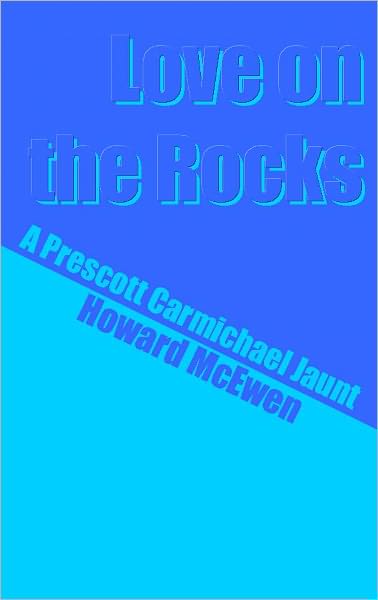 Genre: Humor
Type of Short Story: Novelette
Summary: What's this business with the feather? Whatever it is, it's busted up Daisey and Gus's engagement days before their wedding. Their parents call in Prescott Carmichael to help get the kids back together. Mr. Carmichael sends Jake Gibb to gather intelligence. And all Jake wants is a drink. Do the kids get back together? Does Jake get his drink?
Excerpt:
Who are you, he asked.
Me?
You.
I'm Jake Gibb. I'm staying with the Nottles down the street.
No you're not.
I am too Jake Gibb.
You're not staying with the Nottles down the street.
I am too staying with the Nottles down the street.
Mr. Carmichael is staying with them.
I work for Mr. Carmichael. He's on his way. I flew in last night. Who are you?
I'm Augustus Nottle.
The bridgegroom, I thought.
What were you talking to Daisey about, he asked.
I wish I could tell you. I thought we were talking about the wedding. She wanted none of it, though.
Gus Nottle stepped out from the bushes glancing down the road to make sure Daisey was out of sight.
You want to go get some donuts, he asked.
He looked to have had his fair share of donuts. While not a bad looking guy he was doing a good job of chasing down his father and Mr. Nottle in the Great American Girth race.
Donuts? Sure, I said. I didn't want a donut. My girlfriend senior year of high school worked in a donut shop. It was an erotically sweet smell at first but after six months of her playing pretty good defense donuts had become the smell of sexual frustration.
We hiked it across a couple of yards and got into a nice little Pontiac two-seater.
This is one of our wedding presents from mom and dad, he said. Daisey wanted babies right away. Mom and dad and Uncle Jack and Aunt Diane think that's a bad idea. This is one of their little games. You can't fit a baby seat in this thing.
I grabbed shotgun and thought, by the looks of it, he wasn't going to be able to fit soon enough.
We took a seat at Flamingo's House of Donuts and he ordered two banana cream pie donuts. I ordered a single plain. He let me pay for all three. I didn't expect a good donut on Hilton Head but this was the best I ever had. It still conjured up the ennui of teenage passion denied but tasted nice just the same. Young Mr. Fink began to inhale his two in about four breathes.
So what did Daisey say to you, he finally asked when he needed some air.
Not much. She's the one that called the whole thing off, right? Did she tell you why?
He dodged the question with some half sentences. I did some nodding.
She didn't tell you why she was calling it off, I finally said.
She's just so.... she can't.....I don't know why she's....
If I'm to help you'll have to use predicates, I chided him. He must really hate predicates because that threw him into a tizzy. He gobbled the last quarter of his last donut, licked his fingers clean of cream and stormed off. I saw the tail lights of that little two seater and began to wonder if he'd forgotten he was my ride. Ten minutes later, I decided he had.