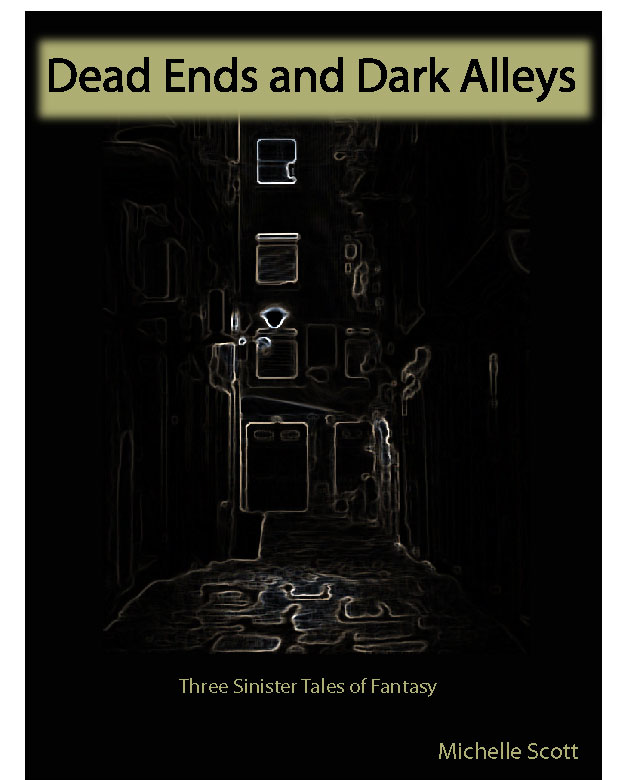 Genre: Urban Fantasy
Type of Short Story: Short Story Collection
Summary: The Fourteenth of April - Everyone tells David that what he thinks of as foretelling the future is really only self-fulfilling prophecy. But although he can't convince them, he knows something dreadful is waiting for him on the 14th of April. And what's more, he's pretty sure he won't survive it.

Both Sides of the Devil's Door - Claire was always fascinated by Barry's connection to the supernatural, and it's why she endured his egotistical, overbearing company for so long. But when she finally gets fed up and leaves him, she discovers how strong his connections to the dark world are and how far his reach extends.

Unreachable - Bruce is pretty sure the thing living in his son's room is not his son. And he's convinced that the monster sleeping at the end of his bed is not his dog. But he has no idea what happened to his real loved ones, and doesn't have the courage to go looking in the terrible place he thinks they've ended up.
Excerpt:
Sorry? Not once in their three years together had Claire ever heard Barry apologize. Not the time he'd spilled a beer over the keyboard of her new laptop and completely fried it. Not the time he'd accused her of stealing sixty bucks from his wallet only to find it later on in his pants pocket. Not the time he'd laughed at her when she slipped on the icy front steps and fell hard enough on her ass to fracture her tailbone. The apology itself was nothing short of a miracle.
For a moment she stared at him in stunned silence. Then her expression hardened. "Go to hell."
He gave a weak laugh. "I'm already there." And he did something even more amazing than giving an apology. He turned and walked straight through the brick wall of the downtown post office. Though she thoroughly searched the street – her perplexity rapidly turning into a kind of panic – she couldn't find him again.