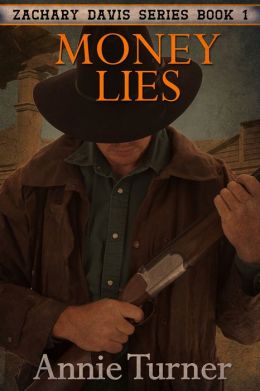 Genre:
Western Adventure/Mystery
Type of Short Story:
Novelette
Summary:
Book 1 of the Zachary Davis Series
Called in to investigate small town's bank robbery, Texas Ranger Zach Davis immediately gets the impression that there's more to this case than meets the eye. A mysterious note, a ruthless railway overseer... how does it all add up?
Excerpt:
His horse and chaps were caked with mud that dried days ago as they made their way across the desert with dogged determination. The only hint of moisture in the barren landscape was the sweat dripping off their worn bodies. It was a state of being that Texas Ranger Zachary Davis had long since become inured to. He didn't sign up for the Rangers for a life of lavish comfort.
Zach dared to tilt his head up to look at the bright, sun-cooked landscape. At long last he could just make out the faint outlines of buildings in the distance. Lagerton was a flea-ridden, no-account little town that existed solely to service the needs of the railway crews as they worked to lay down tracks. It was the sort of place that might not even exist in ten years if the crews decided the location too inconvenient. But it was also the bread and butter of Zach's profession. Towns like this had little to no law enforcement and it was his job to right the wrongs.
A telegram was sent to the Rangers a week ago saying that a bank robbery had taken place. Unless there had been a tip off to prevent a robbery from ever taking place, there was little Zach could do other than write up an official report. But the mayor of the town had insisted. There was something about this case, something different.
Buy this story on Amazon or Barnes and Noble.