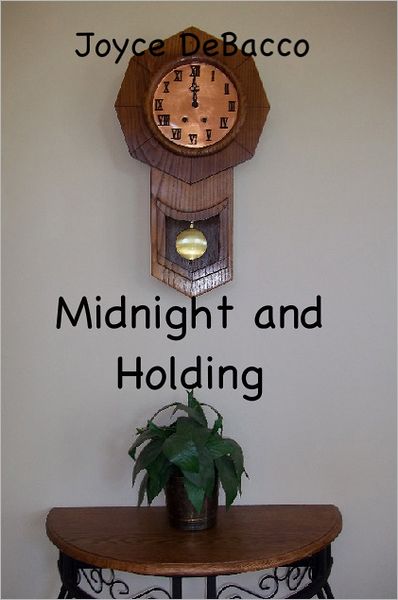 Genre: Women's Fiction
Short Story Type: Short Story Collection
Summary:
Sometimes we wish we could stop the clock and rewind time. Maybe to savor a happy moment, take back words spoken in haste, or fulfill an ambition. Other times we want to turn the clock ahead, hopeful of better times or fortunes. Midnight and Holding (short story collection) is a collection of stories reflecting those desires.
Rubies and Other Gems – A woman's trip back in time puts her present problems in perspective. (Not to be confused with my novel of the same name.)
The Shed – A newly erected garden shed is the catalyst that reconnects a driven executive with his neglected wife and children.
Harvey's New Suit – A woman buys her husband his first new suit in years.
Rainbow Years – A carefree youth calls to mind a woman's own dreams and desires.
Mad Dogs and Fishermen – A humorous account of an innocent suggestion taken to extreme.
Midnight and Holding – A parent's rite of passage.
Excerpt from "The Shed":
Robert Borden punched in his home phone number. He knew Debra would be at Bobby's game tonight and would have her cell phone with her. He also knew if he actually spoke to her they'd probably argue, and that would put a damper on his good news, not to mention Bobby's if his team actually won.
"Debra, I have great news," he said to the answering machine. "We got the contract! So I'll be heading home in the morning. I hope Bobby had a good game. Give him a high five for me. See you soon."
He heaved a sigh. There, done. At least both his wife and son would know he was thinking of them tonight. But, damn, he forgot to add, "Love you" at the end of his message. He always ended his call with those words. He wondered if Debra would notice.