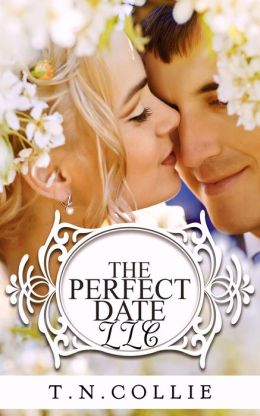 Genre:
Literary Romance
Type of Short Story:
Short Story
Summary:
The night before she gets married, Megan Scott goes on "the perfect date" with a perfect stranger. In Megan's world, utilizing the services of The Perfect Date, LLC is the norm for bachelorette events.
Megan is forced to re-evaluate her relationship and the decision she has made for the next day once she is presented with all the things she wishes her soon-to-be-husband could be.
Excerpt:
Megan wondered if the electricity coursing through her was anything near what guys felt at the thought of an almost or completely naked girl dancing near or around them; if so, she now completely understood. The knowledge of something new about to crown on the horizon rattled her with excitement, fired through her limbs and nether regions.
Her date was almost here.
She and Todd had argued about it—this, their last night of technically being single. The moment she realized he would have a bachelor party involving strippers, she made clear to him once again her disapproval.
She'd mentioned it in passing before, had given more subtle indications of her discomfort with strip clubs and the like, and he flicked away her unease—as far as he was concerned, there was no problem. He didn't care for strippers, and had even gone to Vegas for a friend's bachelor party where no topless dancers were around—the groom-to-be had been firm about it. But for his own party, his best man planned to involve the exotic dancers.
"Come on, it's like paying someone to be a clown or princess or something—it's just a character. The main purpose of having characters at parties is to cause excitement, right? I mean sure, excitement for kids is a little different..."
He smiled as if he'd made a joke.
"Look," he said, smile vanishing, "I won't mind if you get male strippers or go to Chippendales or something."
"It's not the same thing and you know it!"
"Megan, it's exactly the same thing. Like, literally the same thing."
"Don't act like you don't know what I mean."
"I really don't," he said, looking clueless.
"You're telling me that you think men and women are built exactly the same?"
He looked trapped then, right where she wanted him.
"Come on Meg..."
"Arousal and sex drive and everything is identical, right?"
He sighed.
"I think both sexes can equally appreciate prime examples of the opposite sex. Hell, male strippers are probably way better looking than female ones..."
"And what does that say? See, it's not even really about the face for you guys. We both know it doesn't take a perfect female body to get you guys excited—doesn't take much at all. A random dude whipping out his cock will not have the same effect as a random woman whipping out a boob or two. The fact that male strippers have to be so perfect is my whole point—it usually takes a little more to excite us."
He scoffed, unconvincingly.
"I think that's one hell of a blanket statement," he said, and she knew then that no amount of arguing or reasoning would make him understand. "Look, I can't be fully responsible for what my friends pull Megan."
Well then, neither could she.
Buy this story on Amazon or Barnes and Noble.